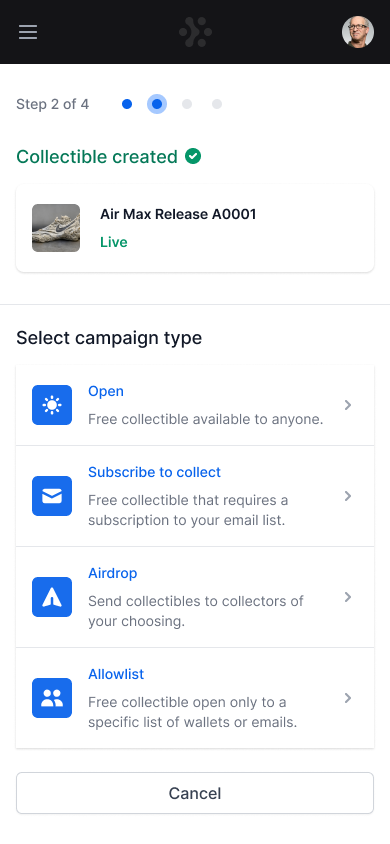 Flexible campaigns 🎟️
Create campaigns to fit your agenda. From open campaigns, accessible to all, to campaigns focused on building your client list, to campaigns available only to members fitting a certain criteria.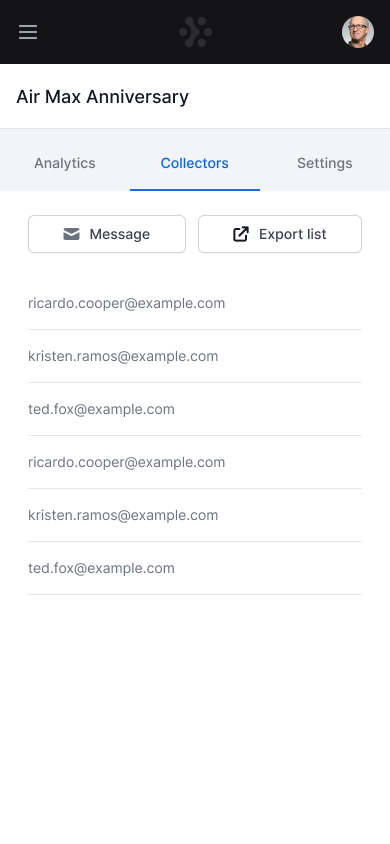 Stay in touch 💌
For events and real-time notification, message the members who claimed your collectible directly. And for future interactions, export the email list in a convenient format, accepted by any email campaign platform.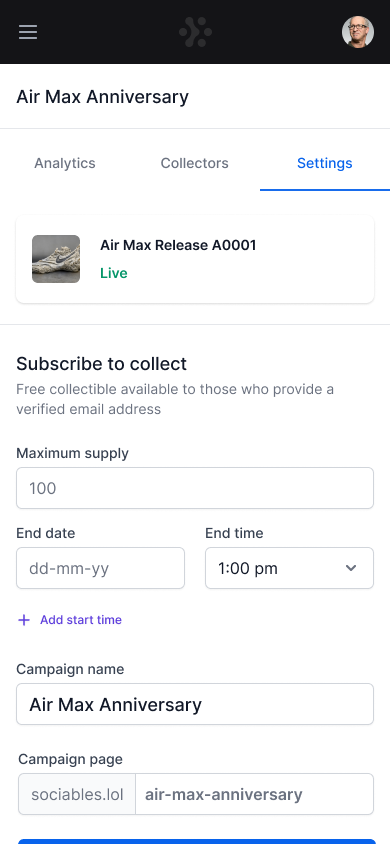 On your schedule 🗓️
Set campaign launch to coincide with physical releases and have everything ready to go, whether that's now, next week, or next month.