How Gucci Can Take Its Metaverse Play Further to Reward Loyal Fans
Published by Sociables Team ·
For luxury brands, such as Gucci, building a brand requires having a strong desire factor and a strong base of loyal fans. Gucci has been at the forefront of innovation, especially when it comes to adopting the latest digital technologies.
On the Gucci website, Gucci hosts Gucci Metaverse, Gucci Art Space, SuperGucci, and even Gucci Vault Land in the Sandbox. Embracing these new worlds can be risky, but the rewards of being early and trying new tech can be truly outsized.
So when Gucci embraces the virtual games in the metaverse, such as Sandbox, they try to reimagine the future — what's next for Gucci, which is a 114-year-old company? What are the necessary steps required to make Gucci relevant, as we transition from a resource economy to a knowledge economy to a digital economy? To a large degree, the transition is well underway, as consumers have multiple subscriptions to various apps, streaming services, and online software, and we are on the steps of a fully immersive digital world with gadgets such as Apple's Vision Pro.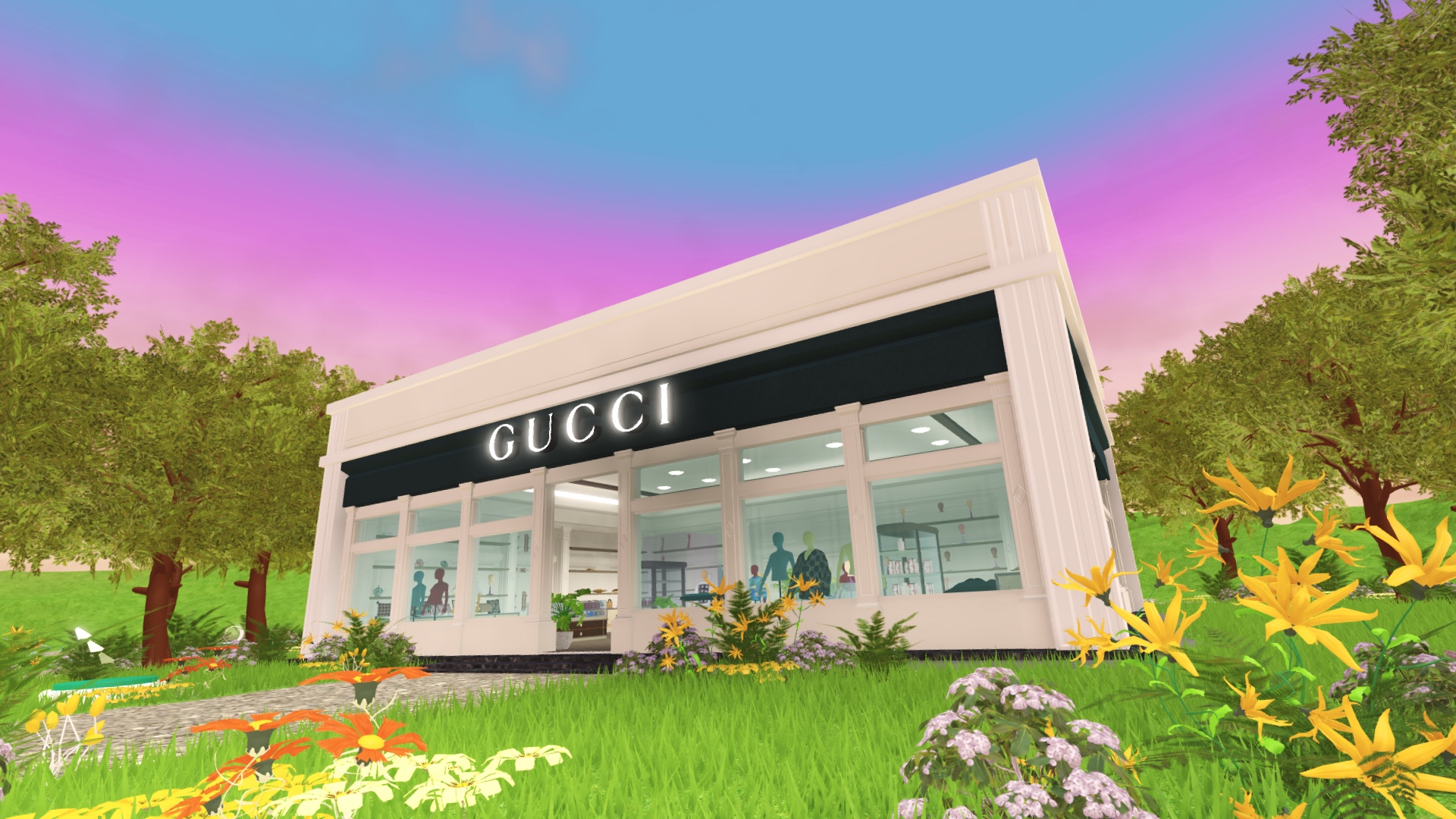 Gucci has been focused on building the next group of fans, some of whom are currently playing Minecraft and attending school today, but in less than a decade will be consumers in their own right, with different values and aspirations.
So to reward their loyal fans, Gucci has been developing digital journeys for the early adopters. The true "utility" might take years to unfold, but with a hundred-plus years of history, Gucci can also be patient.
As reported on MSN a month ago, Gucci has unveiled an exciting utility for its Gucci Material collectibles, allowing holders to exchange their collectibles for premium merchandise. The luxury brand collaborated with the partner platform 10KTF to offer bifold wallets and Gucci x 10KTF co-branded duffle bags as redemption options for the collectibles.
The article states, "According to Matt Maher, founder of technology consultancy M7 Innovations, Gucci's strategy is a smart move that rewards its community and showcases a clear understanding of its audience. For Gucci loyalists, the redemption presents an opportunity to own another luxury product, effectively for free. Simultaneously, it serves as a "trial product" to introduce Web3 enthusiasts to the world of Gucci, creating a gravitational pull toward the brand".
For brands that want to get started with a similar journey to Gucci, Sociables can serve as an easy first step to either give away collectibles for specific actions or as a loyalty perk for those attending events or participating virtually.
To get started with Sociables, brands can create a set of collectibles to be available for progressively more engaged tasks, for example:
Signing up for a newsletter
Completing a 5-min survey
Making a first purchase
Making an order worth over a specific dollar amount
Attending a company event